What do you think is the one common denominator to successful entrepreneurs?
Many people might say it's a strong work ethic, a never-give-up attitude, or an incredible ability to learn from past mistakes.
However, those factors are not universal lessons that can be applied to all business ventures.
As a first generation entrepreneur and founder of Hype.com, I've learned a lot of lessons first hand about what works and what doesn't in the world of startups.Here at https://cleanersj.com/ has some more entrepreneurial lessons from the macro view.
However, I've also learned something that might surprise you: entrepreneurs can learn just as much from the failed projects of our greatest innovators.
The following are three lessons that I've learned while trying to manage my own business and other startups.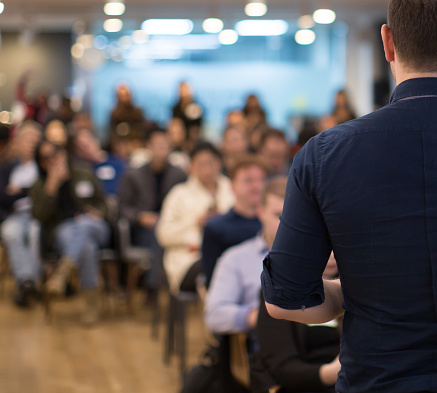 1. When you start a business, it's never too early to start learning.
My first startup was called The Learning Company (TLC), which was an educational software company launched in 1992. We began as a way to develop and distribute software for the growing home PC market.
TLC's first product was storybook software called I'm Reading! (yes, with an exclamation point). As we designed the product, we were learning as much as we could about what makes a successful software company.
We interviewed experts in the field including parents and teachers, and visited children's museums to see how they were using software.
We shared our knowledge with others by publishing an industry newsletter that introduced new products and innovations in the educational space. We looked at trends in software delivery to learn what strategies made sense for our business model.
2. Beware of the idea that you need million-dollar funding for growth.
In 1999, I started a company called Academic.com with entrepreneur John Sall. Academic.com was an education products distributor that helped schools get affordable software and hardware from large technology brands such as Apple and IBM.
As the business grew, we realized that hardware manufacturers were getting into the software business through bundling applications with their computers or through partnerships with companies that were building similar products.
3. Don't be afraid to fail.
As a seasoned CEO, I have failed at every startup I've been part of. In fact, I've tried to avoid failure by not working with people that might fail. However, I've finally realized that not failing can lead to an entrepreneur being viewed as a loser in the startup world.
In the age of the Internet, I have always believed that failure is not an option in business. It is perhaps the greatest motivator in startups because it allows a team to learn from previous mistakes and make better decisions in future efforts.
4. There is a lot to be learned from the successes of others.
In 2002, I started a company called DreamIT Ventures with my brother Gary Sarkisian. DreamIT was a startup incubator that invested in internet ventures and provided support services including office space and a network of experienced entrepreneurs to help guide the young companies through their first few critical years.
At DreamIT, we learned that startups need more than just money – they need strategic guidance on how to thrive in an environment of rapid change and intense competition.
In addition, we learned how startup cultures can be affected by the personalities of entrepreneurs as much as by market conditions or business plans.
Thinking about entrepreneurship in the wider context of the world has helped me shape my own business thinking. So if you are an entrepreneur studying for your MBA, don't overlook lessons you can learn from the great entrepreneurs of the past.
5. A startup is about more than just making money.
When I was 15, I wanted to start my own company so badly that I wrote a business plan for it on the back of an envelope. It was supposed to be called The Grocery Cart Case Company, and my goal was to sell 100 cases every week.
My plan included selling cases of grocery carts for $5, $10 or $15 each (crazy talk). Success would mean increasing retail revenue by 50%, increasing profit margin by 200%, and setting up regional distribution centers in Atlanta, New York, Los Angeles and Miami. All that plus becoming an entrepreneur at 15 years old?
6. A startup must be aligned with the founder's mission and values.
Later, I started a business with my brother that actually got funded. We called it Aces Pacific Industries (API), and we ran it out of our parent's home in La Crescenta, California. The company sold everything from car hoods to car stereo enclosures (and yes, grocery carts).
Eventually, we moved our inventory to a warehouse in Van Nuys, California. But while we had some success selling parts at swap meets and through mail order catalogs, we had trouble making a profit so I decided to shut the business down.
7. A startup requires a lot of hard work and sacrifice from its founders.
In 2008, I attended the TechStars New York City Demo Day as a guest of TechStars. During an evening reception, I met a fellow entrepreneur who was touting his new product as the next Twitter competitor. His name was Chade-Meng Tan and he had built a site called Threadless that let users design t-shirts using just text and images.